This page demonstrates the ability to import external calendars and combine multiple calendars on one page.  Two calendars (City of Loveland and Creative Sector) are automatically generated by pulling that event information from the respective websites.  Here they are combined with two other local calendars.
Calendars:
Fred's Used Websites

City of Loveland

Creative Sector

Alternatives to Violence
---
10/01/14 12:00 AM MDT
- 10/31/14 12:00 AM MDT (4 wks 2 dys)
All of October is Domestic Violence Awareness Month.  Domestic Violence Awareness Month evolved from the first Day of Unity observed in October, 1981 by the National Coalition Against Domestic Violence. The intent was to connect battered women's advocates across the nation who were working to end violence against women and their children. The Day of Unity soon became a special week when a range of activities were conducted at the local, state, and national levels.
---
In the Galleries Today... MAIN GALLERY   GREEN ROOM FOOTE GALLERY  Nexus of Modernism: Ansel Adams Georgia O'Keeffe Arthur Wesley Dow...
---
For ages 2 1/2 - 3 years old.  Join Miss Kris for stories, fingerplays, music and crafts.  
---
For ages 2 1/2 - 3 years old.  Join Miss Kris for stories, fingerplays, music and crafts.
---
Agenda 10-31-14 SM
---
  A biweekly discussion led by Brian Hansen on Friday afternoons. Join this group for a stimulating and fun discussion of the great philosophical questions. Readings and video presentation provided. Free. No registration required. Sept....
---
10/31/14 4:00 PM MDT
- 7:00 PM MDT (3 hrs)
Fred's Used Websites, 5704 Mossycup Court, Loveland, CO 80538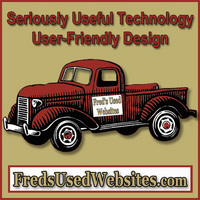 ---
Silents Are Golden: Alfred Hitchcock's BLACKMAIL With the Mont Alto Motion Picture Orchestra Friday, October 31, 7 pm Take a trip back to the 1920s, when the Rialto was a silent movie theater, and experience Alfred Hitchcock's Blackmail as it was intended to be seen, as a...
---
Big Thompson River Ecology Class at Namaqua Park - 730 N. County Road 19E - Loveland, CO  80537 FREE – Open to the Public! Pick a date and join Loveland Open Lands Volunteers for an interactive River Lab. Explore the Big Thompson River! These classes are scheduled from...
---
Microsoft Word 2010 is the most popular word-processing software on the market today.     •Learn how to create, modify, save and print documents.      •Learn Files and Folders Organizations to find what you...
Next event begins 11/01/14 11:00 AM MDT