This page demonstrates the ability to import external calendars and combine multiple calendars on one page.  Two calendars (City of Loveland and Creative Sector) are automatically generated by pulling that event information from the respective websites.  Here they are combined with two other local calendars.
Calendars:
Fred's Used Websites

City of Loveland

Creative Sector

Alternatives to Violence
---
02/11/16 12:00 AM MST
- 02/12/16 12:00 AM MST (1 dy)
---
  The Chilson Recreation Center is OPEN Monday-Friday from 5:30 a.m. to 9:30 p.m. The Chilson Senior Center is OPEN Monday-Friday from 8:00 a.m. to 5:00 p.m. Some holidays may have reduced hours or closures.  Please refer to the calendar of events for the specific date...
---
In the Galleries Today... MAIN GALLERY   GREEN ROOM FOOTE GALLERY  Momentum: Women Drive the Arts in Loveland...
---
For ages 2 1/2 - 3 years old.  Join Miss Kris for stories, fingerplays, music and crafts.
---
Friday Morning Tot Art VALENTINE FUN Friday Morning Tot Art Let your young artist explore the world of art! A parent or guardian must accompany the child...
---
Adult Art Class at the Loveland Museum PAINT THE ROCKIES - A TWO DAY WORKSHOP All classes suitable for any skill level and all materials are provided...
---
02/12/16 4:00 PM MST
- 7:00 PM MST (3 hrs)
Fred's Used Websites, 5704 Mossycup Court, Loveland, CO 80538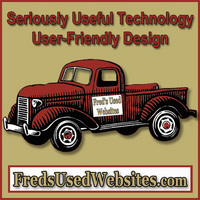 ---
IN THE GALLERY ARTIST DEMONSTRATIONS Friday, February 12, 2016 5 -7 PM Main Gallery Join the exhibiting artists for a dynamic...
---
FEBRUARY, 2016 NIGHT ON THE TOWN! Enjoy free admission to the main gallery between 6- 9 pm during Night on the Town on Friday, February 12,...
---
OPENING RECEPTION: Ayn Hanna Textile, Print and Adventures in Mapping Opening Reception: Friday, February 12, 6 – 8 pm...
Next event begins 02/12/16 8:00 PM MST