This page demonstrates the ability to import external calendars and combine multiple calendars on one page.  Two calendars (City of Loveland and Creative Sector) are automatically generated by pulling that event information from the respective websites.  Here they are combined with two other local calendars.
Calendars:
Fred's Used Websites

City of Loveland

Creative Sector

Alternatives to Violence
---
03/27/17 6:00 AM MDT
- 9:00 AM MDT (3 hrs)
Loveland Coffee Company, 620 E 29th St, Loveland, CO 80538-4733
This is the abstract portion of your event.  Keep is reasonably short.

You can also add a photo, graphic, book cover, etc.  This area of text is usually not longer than about one paragraph.  Here you give your site visitor enough to snag interest in the event, and cause the site visitor to click and read the rest of the information contained on the full page.
---
03/30/17 8:17 PM MDT
- 9:17 PM MDT (1 hr)
Loveland Coffee Company, 620 E 29th St, Loveland, CO 80538-4733
---
03/31/17 4:00 PM MDT
- 7:00 PM MDT (3 hrs)
Fred's Used Websites, 5704 Mossycup Court, Loveland, CO 80538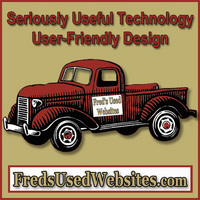 ---
04/10/17 6:00 PM MDT
- 8:00 PM MDT (2 hrs)
Loveland Police Department, 810 E 10th St, Loveland, CO 80537
The Alternatives to Violence Board of Directors meets every month on the 2nd Monday at the Loveland Police Department. 
---
04/11/17 12:00 PM MDT
- 1:00 PM MDT (1 hr)
Englewood Library, 1000 Englewood Parkway, Englewood, CO
---
04/19/17 12:01 AM MDT
- 05/19/17 12:01 AM MDT (4 wks 2 dys)
April is Sexual Assault and Child Abuse Awareness Month!
---
04/26/17 12:00 AM MDT
- 04/27/17 12:00 AM MDT (1 dy)
Denim Day is held annually on the last Wednesday of April.
This day was created as a prevention and education campaign to bring awareness to one victim's experience. A 1999, court ruling convicting a man of sexual assault was overruled by a Supreme Court stating that "the woman was wearing jeans and they could not have come off without her help". Denim Day was created to honor and support that victim and many others, like this woman, who have experienced victim blaming. All day Alternatives to Violence, we will be wearing jeans and "denim day" pins and we encourage the community to do the same at their schools and places of work. By participating, we hope to send the message that we support victims of violent crimes and the many people who work in the field of victim services. Stop by ATV for a Denim Day pin and/or share our upcoming events through your organizations, Facebook and people who care. For further information contact Brittany ~ Sexual Assault Therapist @ 669.5150

(Read more...)
---
09/09/17 12:00 AM MDT
- 09/10/17 12:00 AM MDT (1 dy)
Pastels on 5th, 503 N. Lincoln Ave. , Loveland, CO 80537
Pastels is a community wide event in which artists, businesses and downtown Loveland come together to transform 5th Street into a spectacular sidewalk gallery. This is a free, family friendly, community wide sidewalk chalk art event designed to highlight the thriving Loveland arts community.
---
10/01/17 12:00 AM MDT
- 10/31/17 12:00 AM MDT (4 wks 2 dys)
All of October is Domestic Violence Awareness Month.  Domestic Violence Awareness Month evolved from the first Day of Unity observed in October, 1981 by the National Coalition Against Domestic Violence. The intent was to connect battered women's advocates across the nation who were working to end violence against women and their children. The Day of Unity soon became a special week when a range of activities were conducted at the local, state, and national levels.